My thoughts on "My Dark Vanessa"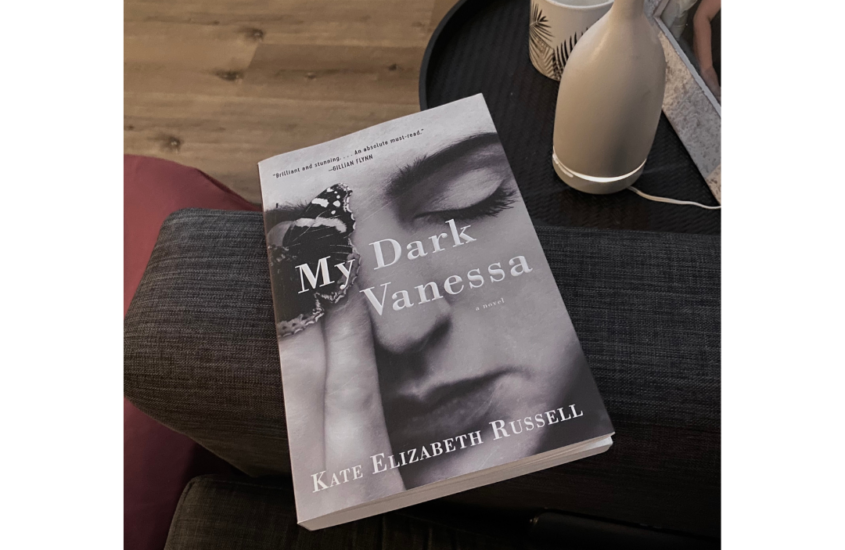 My emotions were somehow all over the place, I thought to myself… I never felt this uncomfortable reading a book before.
As I started reading the last few lines of "My Dark Vanessa", my breathing finally slowed down; and the only question that began to surface once I finished was WHAT DID I JUST READ? 
The reason I decided to start this book was that it was one of the most anticipated and highly recommended literary fiction, with an average of 4 stars on Goodreads and to miss out on this novel felt like refusing an opportunity to grow as a reader. 
But this book honestly isn't for everyone. "My Dark Vanessa" is a dark and heavy literary piece to read. I had to put it down several times and place it somewhere to mull over details that were too explicit and painful that it made me sick. It is definitely a kind of book I would hide from my teenage daughter and pray she never gets her hands on. This novel would eat you alive and could linger in your head for quite some time. 
From Vanessa Wye's point of view, the story shifts from one timeline to the next as Vanessa recounts her story of how she met her English teacher, Jacob Strane whom she begins a relationship built on manipulation and exploitation. 
The novel could easily find its way into the hands of every sexually abused or sexually assaulted victim or a #MeToo movement advocate, as what the author had intended the novel be addressed to. But Vanessa Wye's narrative is clearly not just about raising awareness of the horrors sexually abused women have been subjected to, but the examination of its aftermath and the extent of its damage. 
The book is overwhelming, at times even revolting. The sexual details were too graphic and it didn't help that I struggled to empathize with Vanessa's plight. My emotions ran high all throughout the novel from pity to repulsion to hate then back to pity. I really felt like I needed to shake her into consciousness and demand that she addresses the complexity and consequences of her choices. It was nerve-wracking how I wanted to scream the words, "You are a victim!" And then it hit me. Do I even know what really goes on in her head? Do I even have the right to propel her from her dark past to fight back? Is Vanessa even a victim here or is she right to consider herself not abused? Is this really how some of the abused women feel? 
There are questions I do not know the answers to. While it is easy to support sexually abused victims out to fight for justice despite the public trial they are plunged into, what then must be our behavior towards those who chose to remain quiet? Do we hate on them for keeping their stories hidden from the prying eyes of the righteous because they are too afraid to be judged? How can we alter the way victims think and feel about themselves? 
As I mentioned, my emotions and feelings were all over the place while reading; I have mixed feelings about this novel. I hate and love it at the same time. But this novel is an eye-opener for me. A touching characterization of what child-grooming is. It begs us to understand the manipulative actions of pedophiles luring underage girls to fall into traps. Men who have the audacity to rid their hands of blood and guilt. Predators trick girls into having a normal relationships only to be abused later on. Personally, I find it extremely difficult to sympathize with Strane's character and believe that he is free from blame. 
Russel's message is clear. "My Dark Vanessa" purports to be a retelling of a fifteen-year-old girl who refuses to be called a "victim" by stressing consent and not abuse; of having power over her decisions. But for how long will Vanessa think of herself this way? The answer lies not in the book as Russell purposely gives us an open-ended tale that ends and leaves us struggling to understand. "My Dark Vanessa" neither moralizes nor counsels but it does have the power to alter the way people think. This powerful narrative becomes a part of us. However perverse and haunting, readers must look beyond the painful aspects of the book and come to terms with how devastating yet powerful it is.
⭑⭑⭑⭑
Kindly read about the trigger warnings for this book before reading it*
Author: Kate Elizabeth Russell
Genre: Contemporary Fiction/ Literary Fiction
length: 373 pages